Welcome to Florida Beer Blog!
This site is here to promote and celebrate the wide variety and creativity that brewers and beer aficionados have when it comes to beer in the Sunshine State. While it's easier for me to focus on beer from the South Florida area, I try to provide as much detail as I can on beer from all across Florida.
Most of my information will be in beer reviews. From time to time, however, I'll provide interviews with important Florida brewers, exciting information from Florida breweries, big beer events, and even a few non-beer related pieces of information.
If you'd like, drop me a line at floridabeerblog@gmail.com and say hi!
You can also find Florida Beer Blog on Facebook, Twitter, & Instagram!
Drink Florida Craft,
Dave
A CreditDonkey.com Best Beer Blog
A Top 100 Beer Blog from Feedspot.com
A Top 35 Global Beer Blog from Sparpedia.ch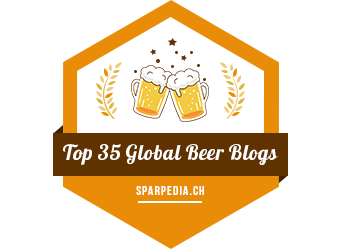 A Top 40 Florida Blog from Feedspot.com